Lancaster Against Pipelines
Aug 2015 × for Lancaster Against Pipelines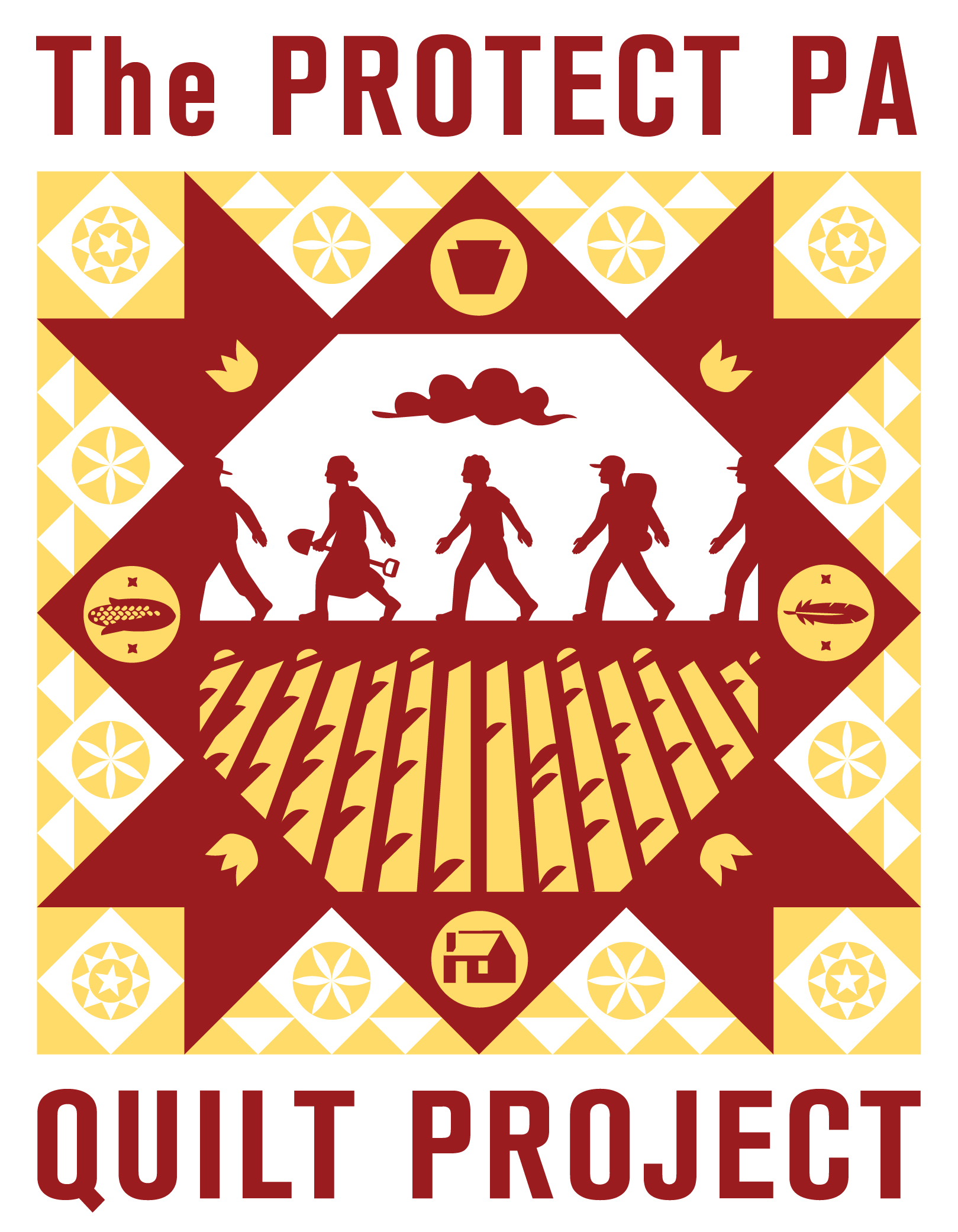 Lancaster Against Pipelines is a local grassroots coalition fighting the proposed Atlantic Sunrise gas pipeline in central Pennsylvania.
Most Southern Lancaster residents do not see themselves in activist stereotypes, many of which are anti-rural. Working from local farm signage and cultural traditions, we researched slogans and aesthetics to properly respect and revitalize explicitly local heritages of resistance – to create something community members could feel pride (and power) in.
Unconventional tactics have included the assembly of a 50ft quilt to carry into actions. On the space where a local convents land was being taken, we assembled an outdoor chapel, complete with pews. Actions have included assembling potlucks in front of construction sites, caroling, and nuns offering the workers prayers and bread.
These actions have flipped the preferred media script, from 'protestors' versus progress, to more nuanced investigations of local community values, and the regulatory process. They've changed the center of the conversation from the pipeline, to the value of the area communities.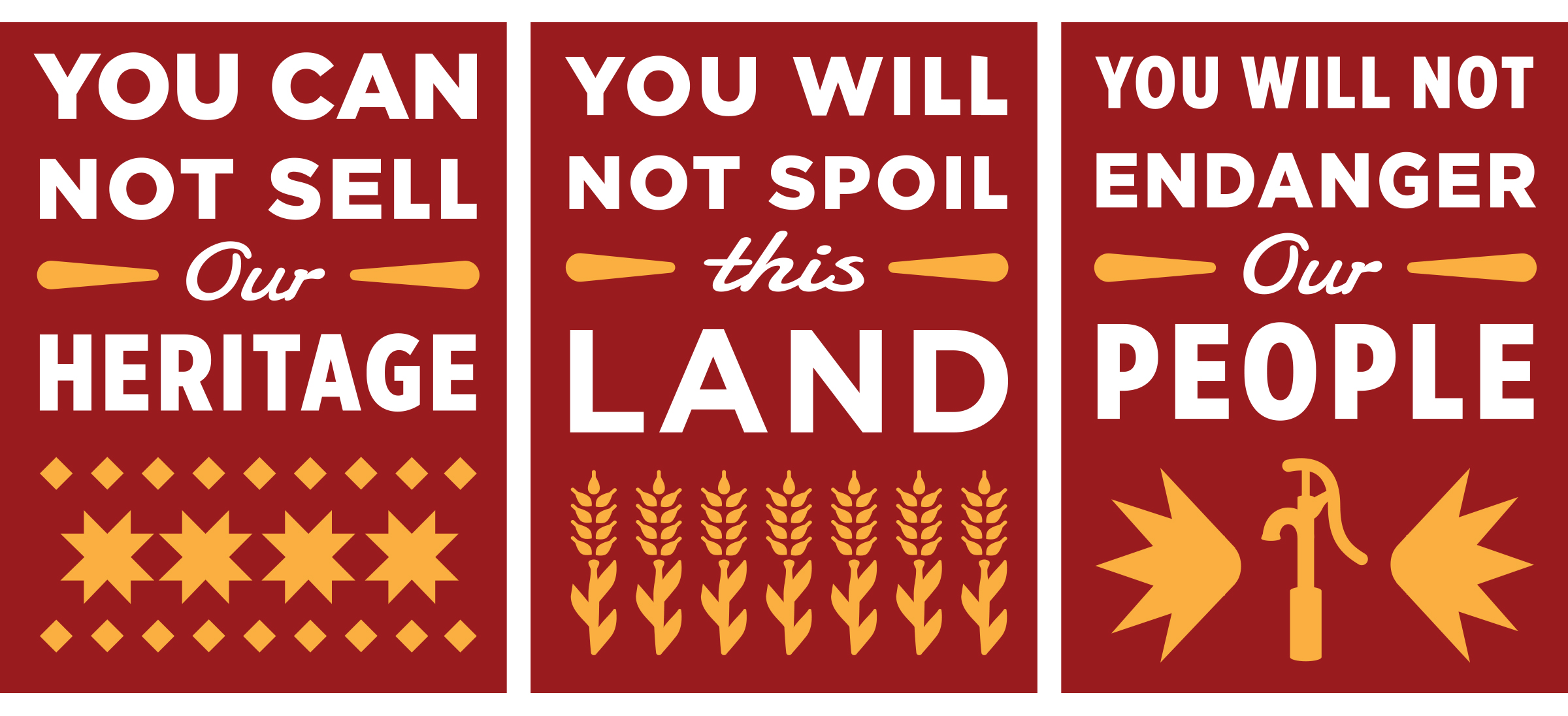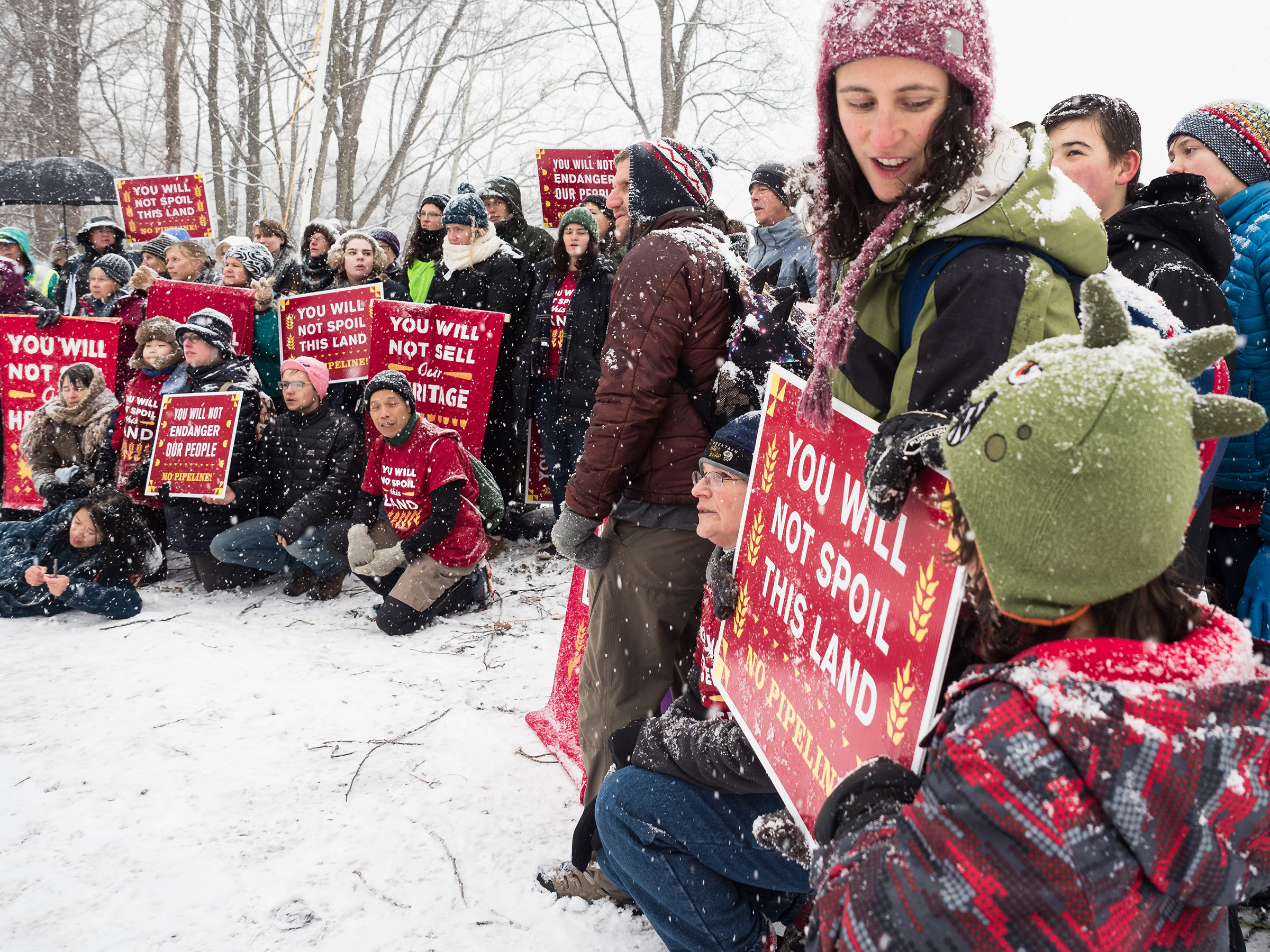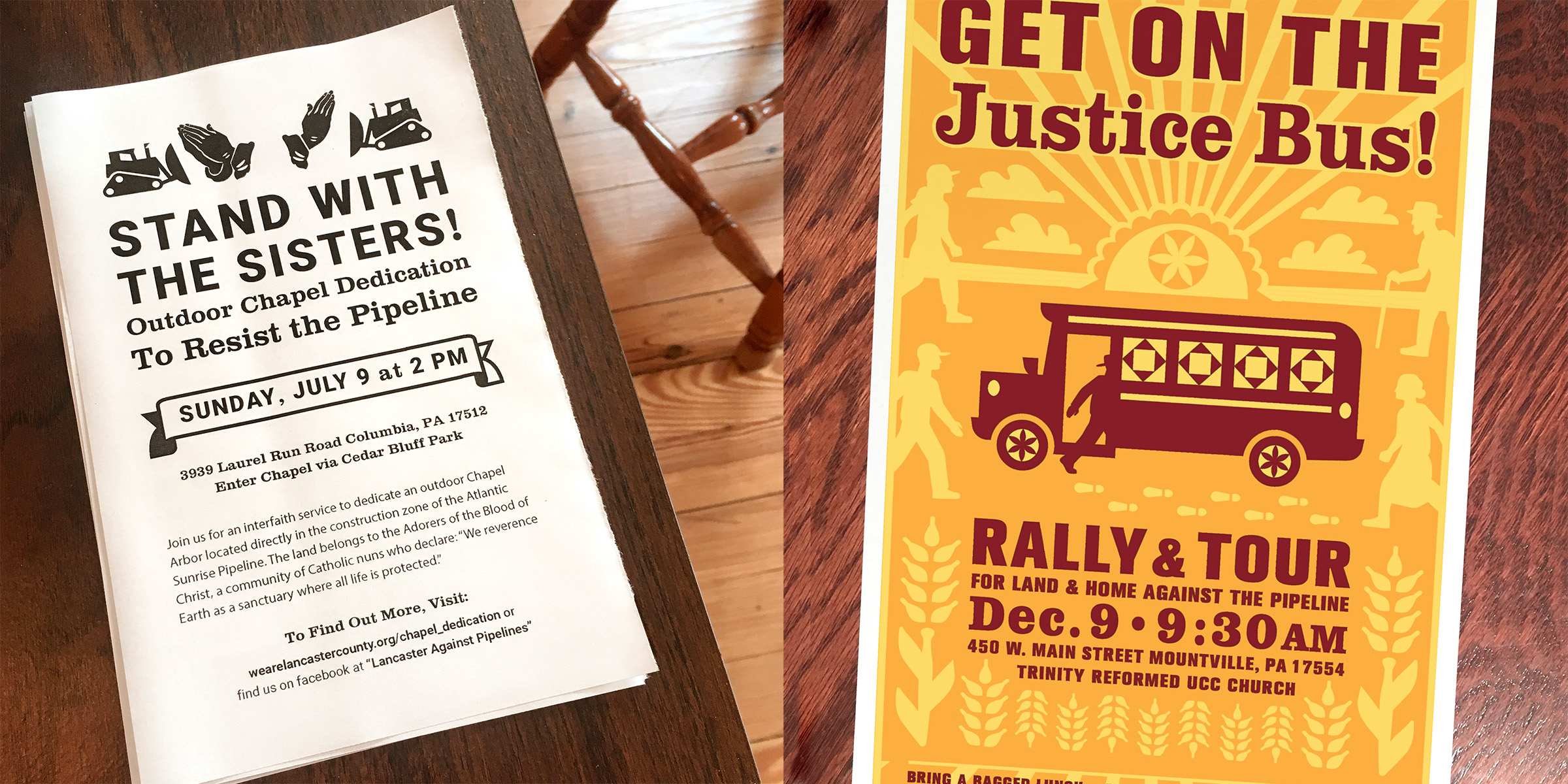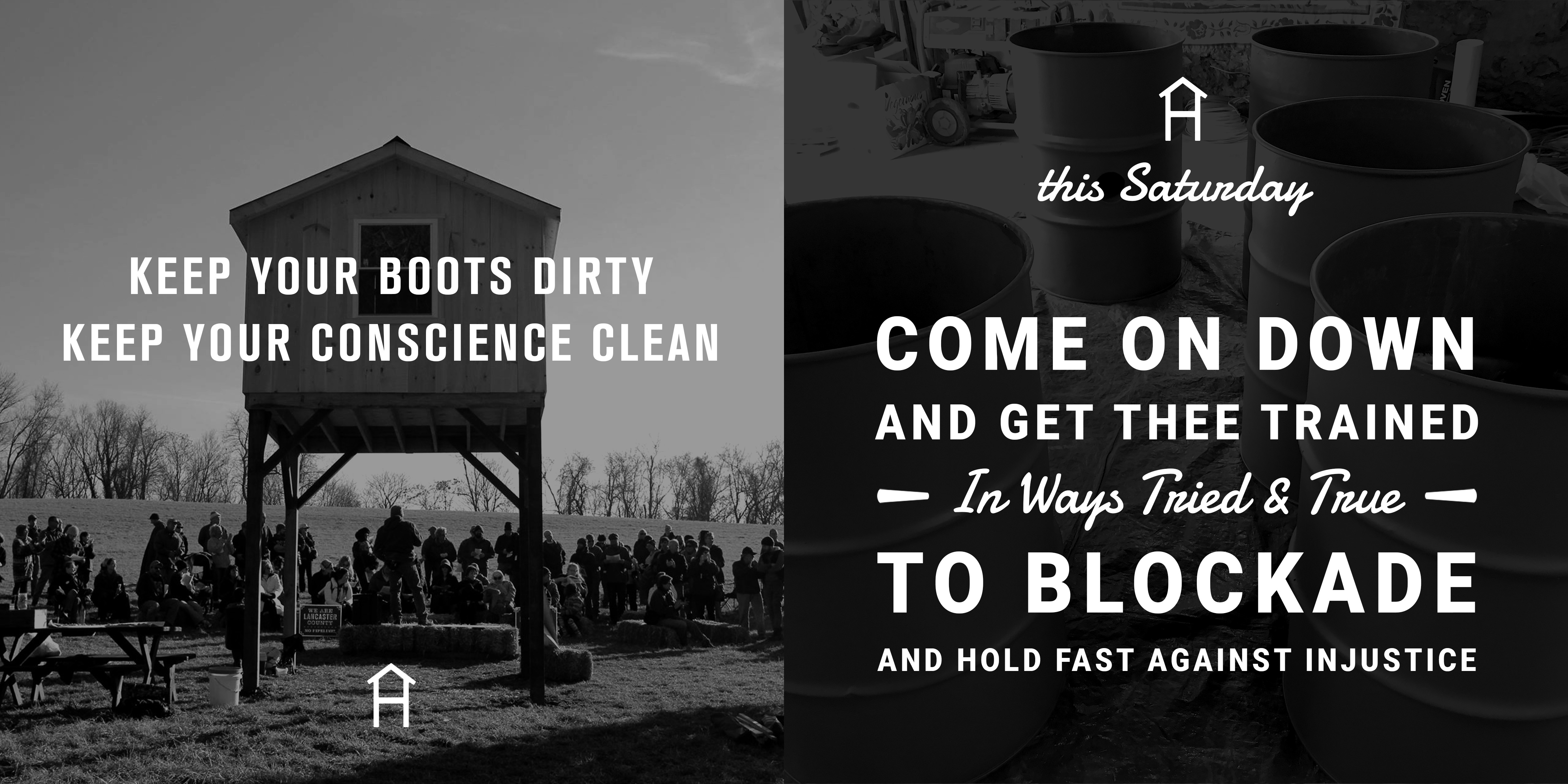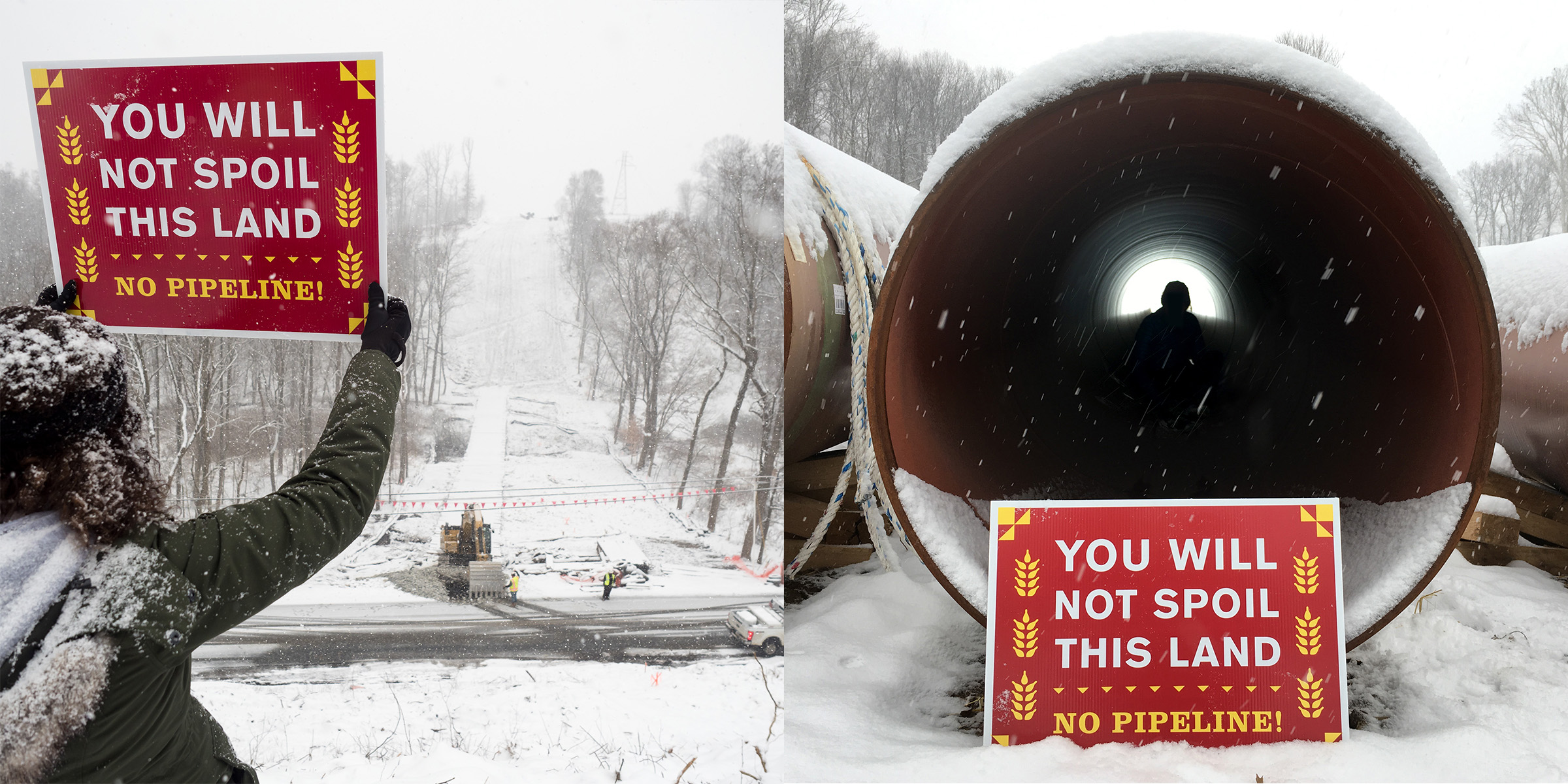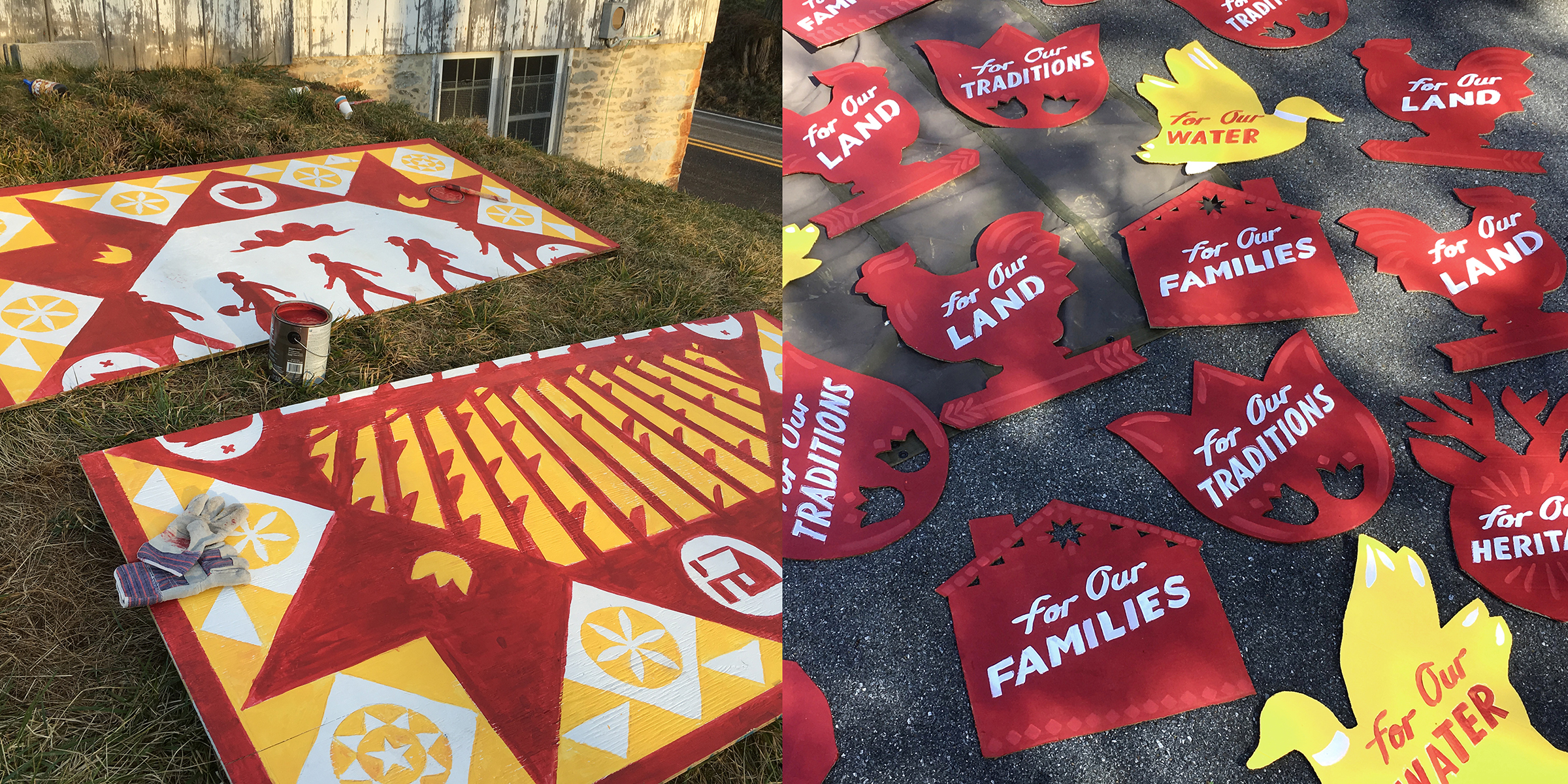 <! end images !> <! body text !>